When people think of garden maintenance, they often think of garden beds, pruning bushes and pulling weeds. Sometimes, the humble lawn is left forgotten about (except for when it's in desperate need of a mow!).
At CC&M Landscapes, we've been encouraging our clients to spend time focusing on getting their lawn into it's best shape yet! This can be confusing, and a little bit of work for many, especially in the warmer months.
Take a look at our top tips for lawn and garden maintenance in a Sydney summer:
Our lawn and garden maintenance top tip: Water your lawn twice a week
We all know plants need water. Whilst it's often easy to remember that your veggie garden needs the H2O to keep thriving, your lawn needs it just as much. Then there's those that think your lawn needs watering every day – IT DOESN'T. Watering your lawn every day will create a shallow root system which makes your lawn is less resilient on hot days. Not to mention, local council water restrictions will most likely dictate you can't water every day.
The best schedule is to water your garden twice a week, in the morning. This ensures water isn't evaporated before reaching the water table and your lawn is nice and moist ready for a warm day ahead.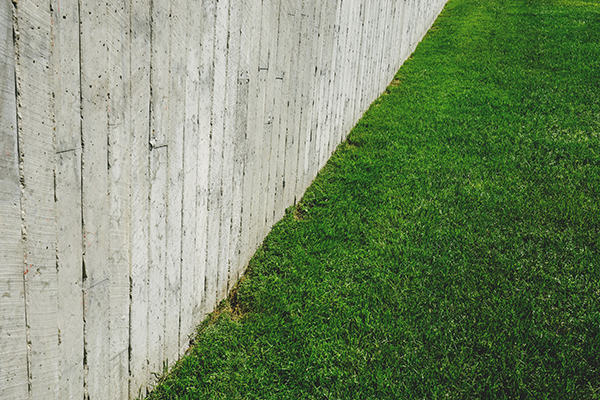 Water your lawn 15-minutes at a time
Whilst every lawn is different, our garden maintenance specialists recommend starting at 15-minutes at a time. If your lawn grows too aggressively, look at pairing it back a couple minutes. If your lawn is still looking crunchy and brown, increase by a few minutes, until you find the sweet spot. One time is to use a tap timer to ensure you don't go inside and forget about the sprinkler 1-hour later!
Use a good sprinkler
If you're time poor (and who isn't?) the best way to keep your lawn hydrated is with a sprinkler. Rather than standing there with a hose in your pyjamas. There are a range of sprinklers available, and the right sprinkler will depend on the size and layout of your lawn. Take a look at this great article we found on choosing a sprinkler for your lawn.
Try a wetting agent
Due to our hot and dry conditions, many soil types in Australia suffer from water retention issues. Some soils don't absorb water properly, whilst some don't distribute moisture properly. Using a wetting agent 2-3 times per year will ensure your soil is in tip-top shape and ready to properly absorb and store moisture.
– – – – –
If you're concerned about your lawn and garden maintenance or would like someone to do the job for you, contact CC&M Landscapes. We'd love to talk to you about your garden maintenance needs and recommend a one-off or regular maintenance plan to keep your lawn and gardens looking beautiful.