There is nothing quite like growing your own food. Contrary to what you may believe, you don't need a huge amount of space to do so. Edible gardening in Manly is becoming a popular past time in many backyards in Northern Beaches homes, and rightly so. Eating food you have grown from your own gardening endeavours is incredibly satisfying and actually very easy to do.
Tricks for your edible gardening in Manly
The trick is to plant the right plants, in the right area, at the right time of year.  Find a sunny spot in your backyard to dedicate to your vegetable patch. Direct morning or afternoon sun is ideal. Otherwise, the harsh rays of the midday sun can leave your herbs or leafy greens dried up and wilted.
The importance of companion planting and gardening in Manly
Companion planting is also something to consider when designing your edible garden. This just means growing certain plants together with others to reduce risk from pests. The plants then also support and enhance the growth of those around them. As an example, many people will plant marigolds in amongst their vegetables. Although these themselves are not edible, they create a fantastic natural bug deterrent resulting in happier and healthy plant production. There are many different options for companion planting, and an expert on gardening in Manly will be able to help guide you in the right direction.
Choosing fruits, vegetables and herbs that you like to eat will encourage you to stay involved with the gardening process.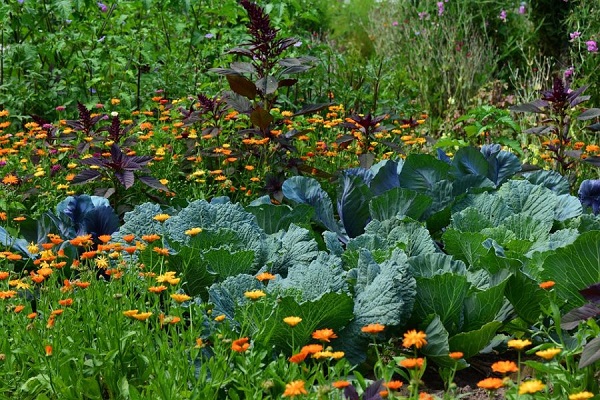 It is also important to consider the climate conditions of your local area. Certain plants will grow better in different areas. The coastal conditions when gardening in Manly is considered a 'temperate' zone and particular plants will flourish in this area at certain times of the year.
Garden maintenance in Manly and surrounding suburbs
While you can aim to create a relatively low maintenance garden there will still be a level of garden maintenance required to keep your plants flourishing. Many people find this part of the process very therapeutic. If you are not one of these people though but you still like the idea of eating fresh fruit and vegetable straight from your backyard. Then consider obtaining professional garden maintenance help. Your professional garden maintenance experts can take care of as little or as much of the garden maintenance as you wish. This might be from building your garden beds and ensuring you have the right soil to produce a healthy crop, with just the occasional maintenance visit to look after the weeding, watering and pruning aspects.
If you wish to learn more about creating your own edible garden in the Northern Beaches or North Sydney area, be sure to contact CC&M Landscaping. We are passionate about sharing our knowledge and love to see others enjoying the benefits of a beautifully productive garden.