You may have let your garden duties slip a little over the busy festive period, but its time to get back into the summer garden maintenance of your Northern Beaches home. Keeping your garden looking ship shape means you will make the most of these balmy summer evenings. Spending it outdoors with your loved ones, making memories.
A few plants, in particular, will need a little more TLC over the summer period. Here are a few tips to help you to ensure that all your plants and lawn are getting the attention they need to thrive.
Checklist for your summer garden maintenance Northern Beaches
Prune roses
Give your roses (if you have any) a good prune. They should have just about finished blooming and this is the best time to cut them right back. Like the rest of us at this time of year, they would love a good feed. A good quality fertiliser will ensure you get another beautiful bloom next year. Keeping your roses happy will also help fight off diseases such as 'black spot'. If you do find your self battle with this very common rose problem, fungicide sprays can help stop the spread and heal rose bushes. Begin treatment as soon as you spot this disease. Pruning affected canes and removing fallen leaves will also help stop the spread of black spot.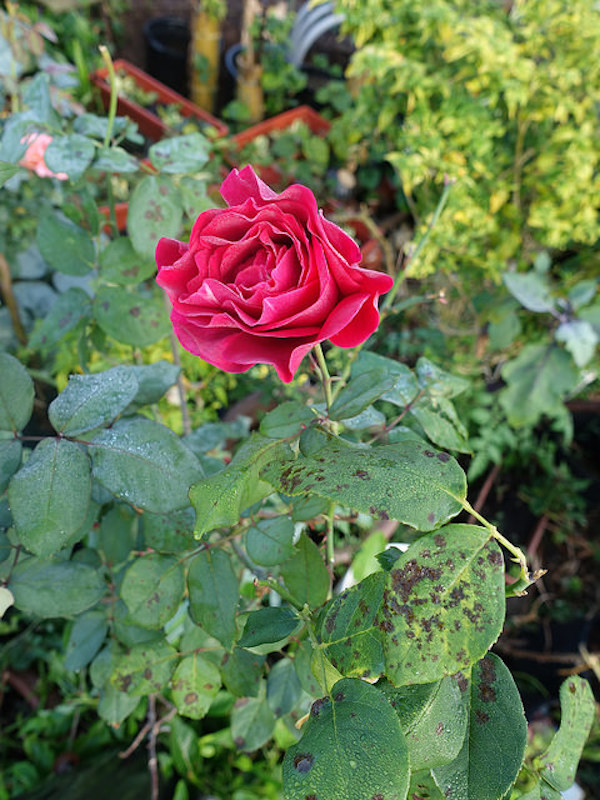 Source: Craftsy.com
Potted and hanging plants
Mid Summer heat can be a killer for some plants, especially potted or hanging varieties. To ensure they don't burn or dry out, consider moving them to a cooler shadier spot during the hot season.
Lawn care
Lawns also grow at double the speed during the summer months, which means they need double the mowing. Make mowing the lawn a regular part of your garden property maintenance for your Northern Beaches home. You really don't wait too long between mows. If you do the under grass will suffer and your lawn will end up looking brown and crispy once it is mowed.
Watering your garden and lawn to ensure your garden property maintenance stays in check for your Northern Beaches home
Just like the rest of your garden, your lawn will require twice as much water to help it stay green and lush. Watering the garden in the morning will ensure your plants absorb maximum moisture. This also gives them a good basis to fight the heat of the day. Keep on top of your lawn maintenance over summer. You won't regret having a lovely soft grassy patch to lay your towel down and read a good book or sip on a cool refreshing drink.
Need help with the summer garden maintenance of your Northern Beaches home?
If you require some assistance with your garden property maintenance in Northern Beaches and surrounds, CC&M Landscapes would be more then happy to help. We can ensure your garden is receiving the attention and maintenance it needs. While giving you all the free time to enjoy long days at the beach with friends and family or going away on holidays.