Holding a party in your backyard is a wonderful way to celebrate a memorable event. Whether it be a birthday, an engagement or just a celebration of summer good times, getting your garden ready for such an event can be a little overwhelming. Obviously, you want it looking its best. This is where engaging a professional in garden care services Northern Beaches can help lighten the load. They will know just what needs to be done to spruce up your outdoor area before such an occasion.
How to get your garden ready for the festive season with garden care services, Northern Beaches
You may just need to give the place a good clean up. Mow the lawns, weed and mulch the garden beds and trim back any scraggly trees. You will be amazed how a little TLC can transform your garden space. One off garden care services for Northern Beaches homes can be easily arranged with your local garden care business.
Source: Pinterest
Don't forget to consider the hard spaces in your garden care plan too. Driveways, patios and stone walls can become dirty and grimy over time. Giving them a good water blasting can really freshen up an area. It's worth organising a visit from a garden care service in Northern Beaches prior to your event. CC&M Landscapes will happily take care of water blasting, blowouts and whatever other garden care you require to boost your outdoor space.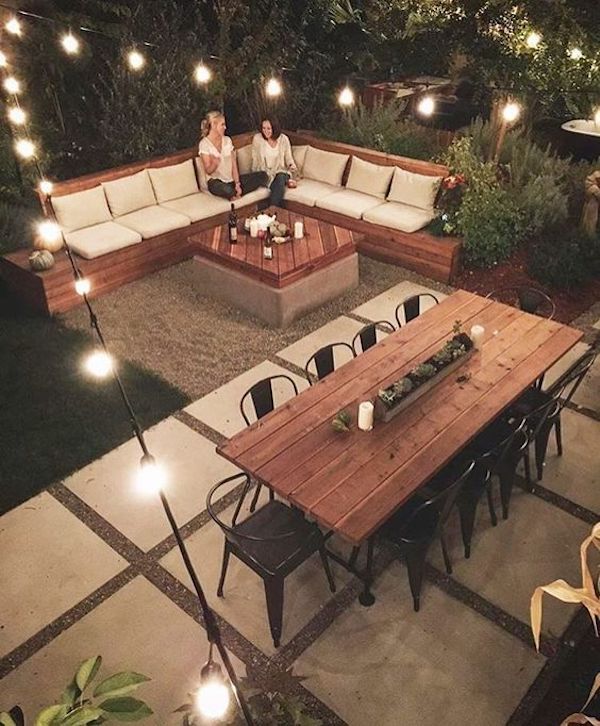 Source: Pinterest
If entertaining is something you love to do, you may want to consider having some garden improvements completed. Perhaps a new entertaining area, such as a deck or patio complete with an outdoor kitchen area so you can make the most of those balmy summer evenings with the ones you love most. Or you may just need some smaller improvements done, such as a new pathway or fresh plants to liven up the area. Whatever it is you require, CC&M Landscaping will gladly provide you with recommendations of garden design concepts to enhance your outdoor space
Regular garden care maintenance makes a difference
It is a good idea to keep up with the regular maintenance, this way you have a great garden to enjoy all-year-round. Keeping your garden looking its best means you are always ready for any unexpected guests to drop by.
At CC&M Landscapes we work with a variety of clients on one off clean ups, as well as regular garden care maintenance. We consider ourselves experts for garden care services in Northern Beaches, and will happily cater to your individual needs.